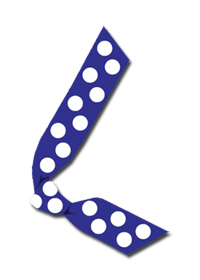 Life as a dog at Iffin Farmhouse is great – fantastic family, full English breakfast (left overs – not so keen on the tomatoes!), loads of 4-legged friends come to visit (anything from a Dachshound to a Great Dane – but that's another Blog) and plenty of local walks. All I have to do is just be myself.
Sadly, Grannie has recently been diagnosed with Lewy Body Disease so sometimes I take on a caring role (quietly sitting beside Grannie looking at her with compassion and understanding with my big brown eyes and always being available to have my tummy rubbed). The disease is a sort of cross between dementia and parkinsons so Grannie is rather forgetful and we only fill her teacup half full otherwise there is sometimes fallout!
I always travel up to St Martin's hospital with Grannie in the car on Thursdays – what fantastic folk they are up there – brilliant (they even spend time chatting to Mum as she needs support too) I spend a lot of my time listening and just being there.
Mum says, we are going to make it our designated charity so look out for any fund raising events or giving boxes. You can of course make a donation directly.
Apparently, it is not a very well known disease so "The more  people who know, the fewer people who suffer"
Grannie says she's going to donate her brain for medical research to help in the search for a cure for Dementia (I dont think mine would be of much use as it is rather small!)